A Frame In Time
Documentary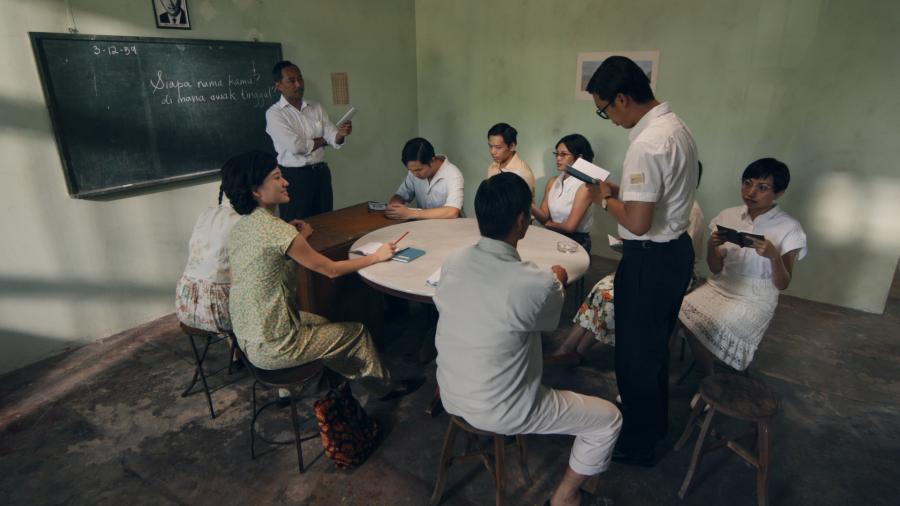 Helmed by auteur Kelvin Tong, A Frame In Time deconstructs the stories behind some of Singapore's most intriguing oil paintings and brings us back to a time when life was a little messier.
Helmed by auteur Kelvin Tong, A Frame in Time starts with an iconic oil painting that hangs on the walls of the National Gallery Singapore.
From there, the documentary series explores life in Singapore between colonialism and self governance, merger and separation and beyond. It takes the audience on an intimate journey from the 1950s to the 1970s, stopping at waypoints to hear personal stories of a time gone by.
Featuring the works of accomplished artist Lai Foong Moi, Cultural Medallion winner Chua Mia Tee and social realist Koeh Sia Young, we see Singapore through a different lens. We find out why so many of our pioneering generation can speak Malay and how hawkers all started out as illegal street vendors. We are enchanted by the sounds of the streets and see how the working class eked out a life. We reflect on the propositions these artists have made.
43mins episodes in HD: